The conflict between green and gray space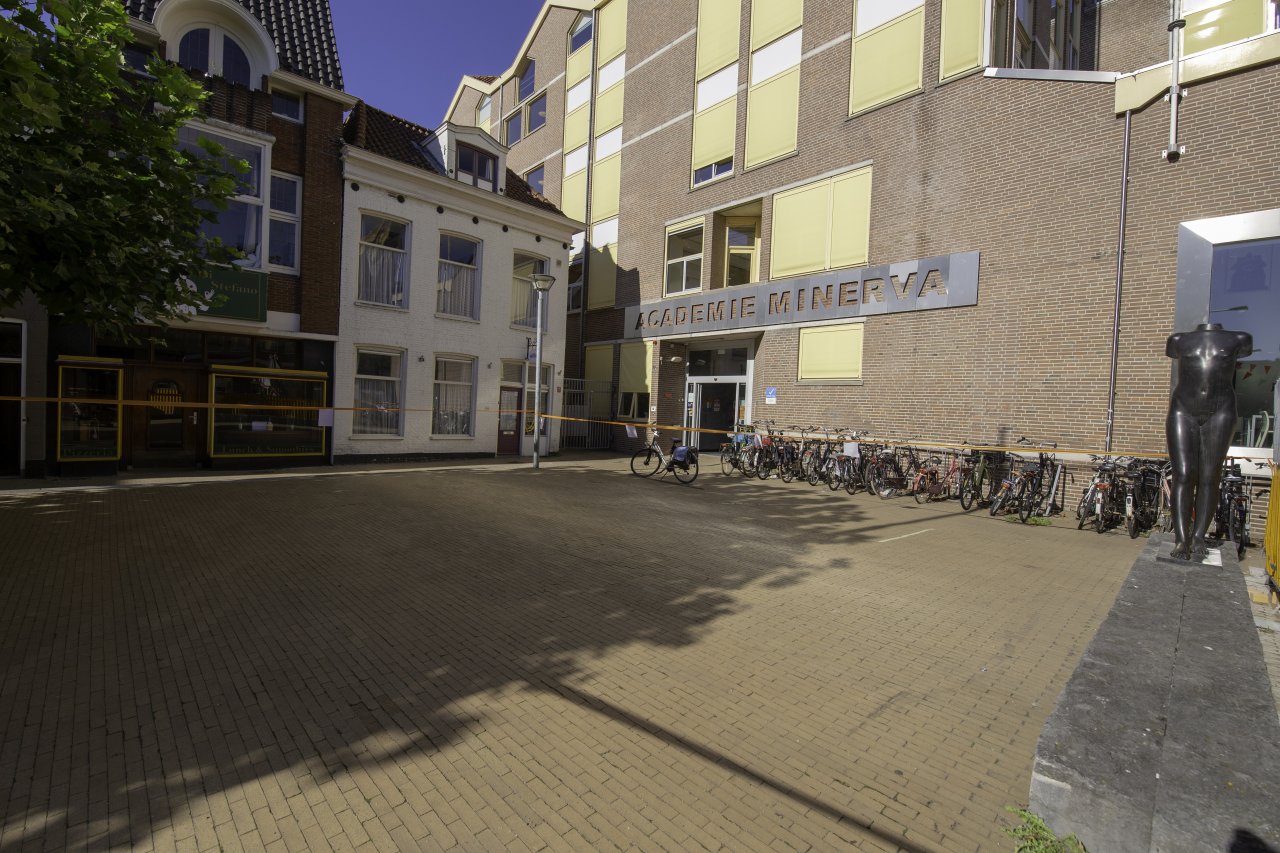 The city center of Groningen will receive a significant boost in the coming years. The city center is getting busier and more space is needed for pedestrians and cyclists. Moreover, the city center must be accessible to everyone. By increasingly banning motorized transport from the city center, more space is created for cyclists and walkers. However, this won't be all. We also need more space for greenery and collecting water. During a heavy rain shower, the water flows over the yellow stones towards the lower parts of the city; the Diepenring. This creates a problem with the filled-in part of the canal: the Gedempte Zuiderdiep. During heavy rainfall it can flood. Moreover, in summer the city center becomes a heat island. The heat lingers in the city for a long time and there is little cooling from trees. As a result, the temperature in the city center can rise by 8 to 10 degrees compared to the countryside.
We asked the Paris agency LIST to come up with solutions for this problem. They call this: the conflict between green and gray space. LIST is working on a climate-proof vision for the city center and zooms in on two locations: the water area Gedempte Zuiderdiep/Minervaplein and the heat island Hanzeplein.
LIST
LIST is an office for architecture, urban design, and strategy, based in Paris. The office researched and developed several strategies to successfully act in an increasingly complex urban context and to realize serious change. With this attitude, they developed project ranging from strategic level (Metropolitan Landscapes Brussels) to public space projects (Sports Park in Genk) and from temporary interventions (Harbour Magnets in Aarhus) to public buildings (Frans Masereel Art Centre in Flanders).