Climate Adaptation Week Groningen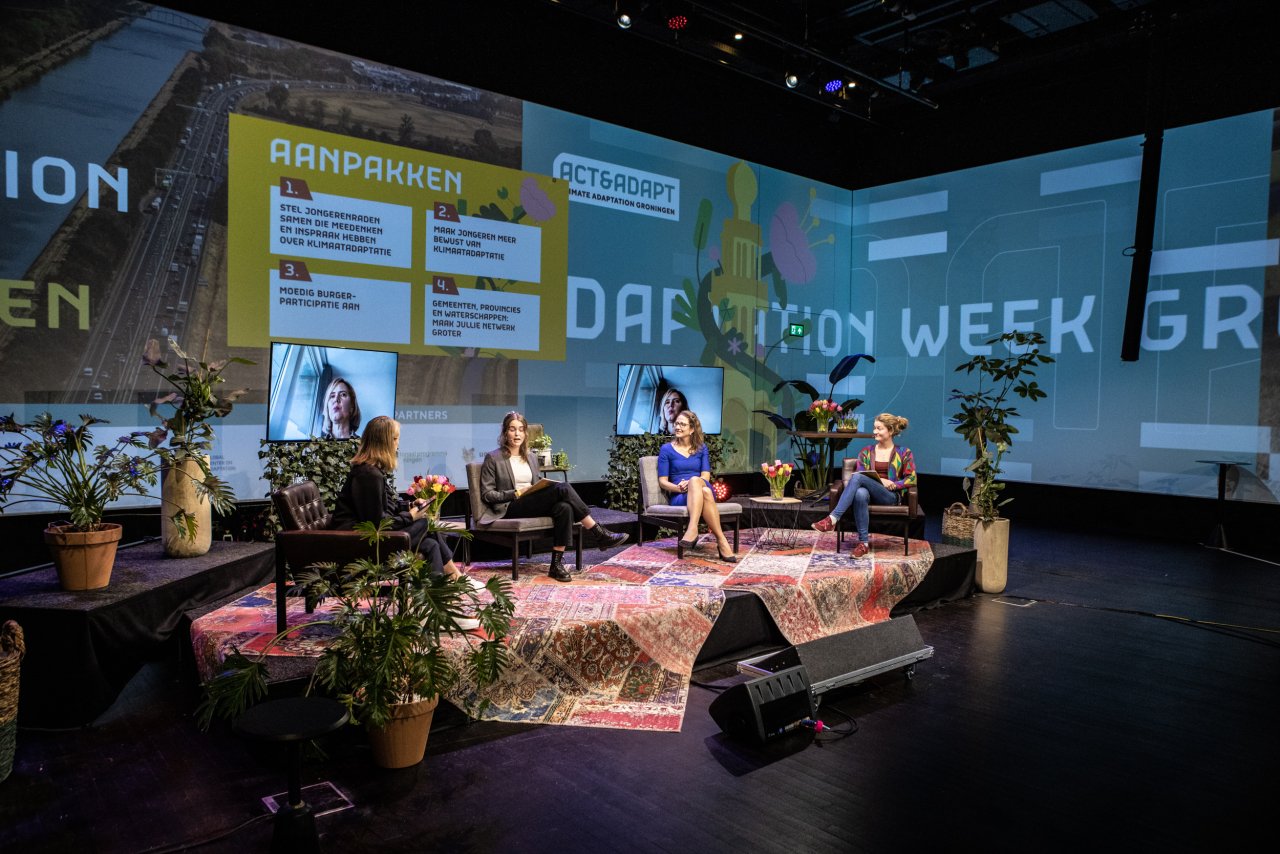 The Climate Adaptation Week Groningen took place 19–25 January 2021. During this week there were be many activities for young and old.
The programme of Climate Adaptation Week was packed with fun, innovative, and inspiring elements. From conferences, lectures, and exhibitions to kids activities, movies, and actions to regreening initiatives.
Curious about what has happened?
Much knowledge has been shared about climate adaptation and what we can do ourselves. All this from the point of view of young people, scientists, organisations and educational institutions.
International year of action
The year 2020 has been named The Year of Action and has had an international focus on climate-adaptive actions. On 25 January 2021, world leaders united online during the Climate Adaptation Summit (CAS) to conclude the Year of Action. As host cities of the Global Center on Adaptation, both Groningen and Rotterdam have organised various activities in the run-up to the Climate Adaptation Summit.