A major transformation in the entire area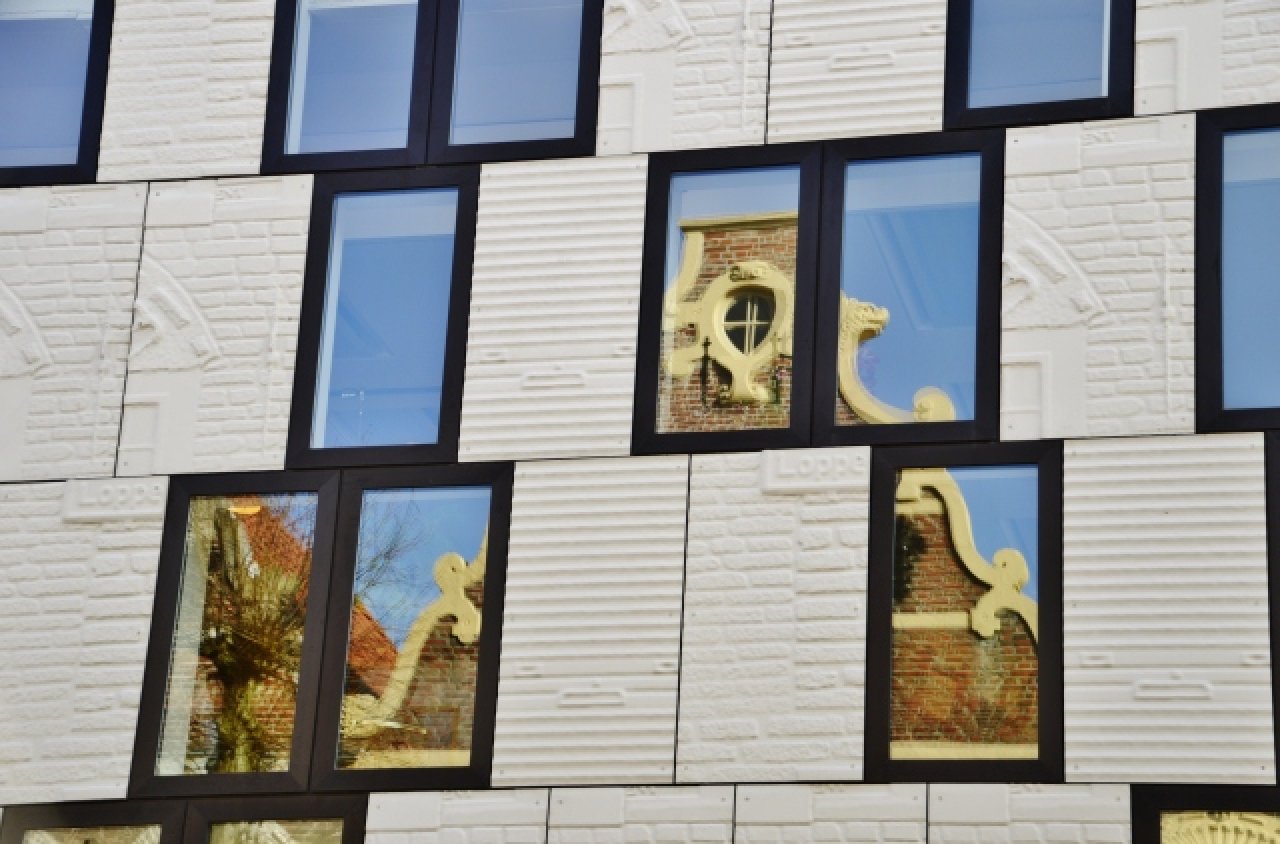 In the coming years, the municipality of Groningen will invest heavily in the zone along the Eemskanaal and the Damsterdiep. This zone is located between the city center (Damsterplein) and the district Meerstad. Between the Damsterdiep and the Sontweg, space will be created for approximately 1500 to 2000 homes. A good route for cyclists, walkers and motorists between the center of Groningen and Meerstad is being created. The goal is a healthy, attractive city district that will rightfully make Groningen again a city at the water.
This ambition requires a major transformation in the entire area. Moreover, the zone will not be developed in one go, but step by step. We asked Tredje Natur, an architectural firm from Copenhagen, to help us with this transition. Copenhagen itself has many examples of industrial and business parks that have been transformed into lively living and working locations. Tredje Natur is specialized to tackle this in a sustainable, climate-proof way.
The Driebond business park is located in the area, a business park with a lot of car-related activity. Part of the type of activity is expected to change in the coming decades. Tredje Natur, together with local parties, is exploring how the accommodation quality of Driebond can be improved. Both in the short term and in the distant future. The current layout no longer satisfies the current climate. The buildings mainly consist of industrial sheds and the site is very paved. There is no green in the streets. The business park forms a large heat island and will suffer from flooding during extreme showers.
TREDJE NATUR
Tredje Natur, based in Copenhagen, is an office for landscape architecture and architecture with a strong focus on climate adaptation. Part of a new Scandinavian wave of climate-aware design offices, Tredje Natur is perhaps the most striking. They consistently realize their mission through visions (Malmo 2030), landscape designs (Enghavepark, Copenhagen) and product design, like the award-winning, water-absorbing Climate Tile.