The challenge is to use the built-up area like a sponge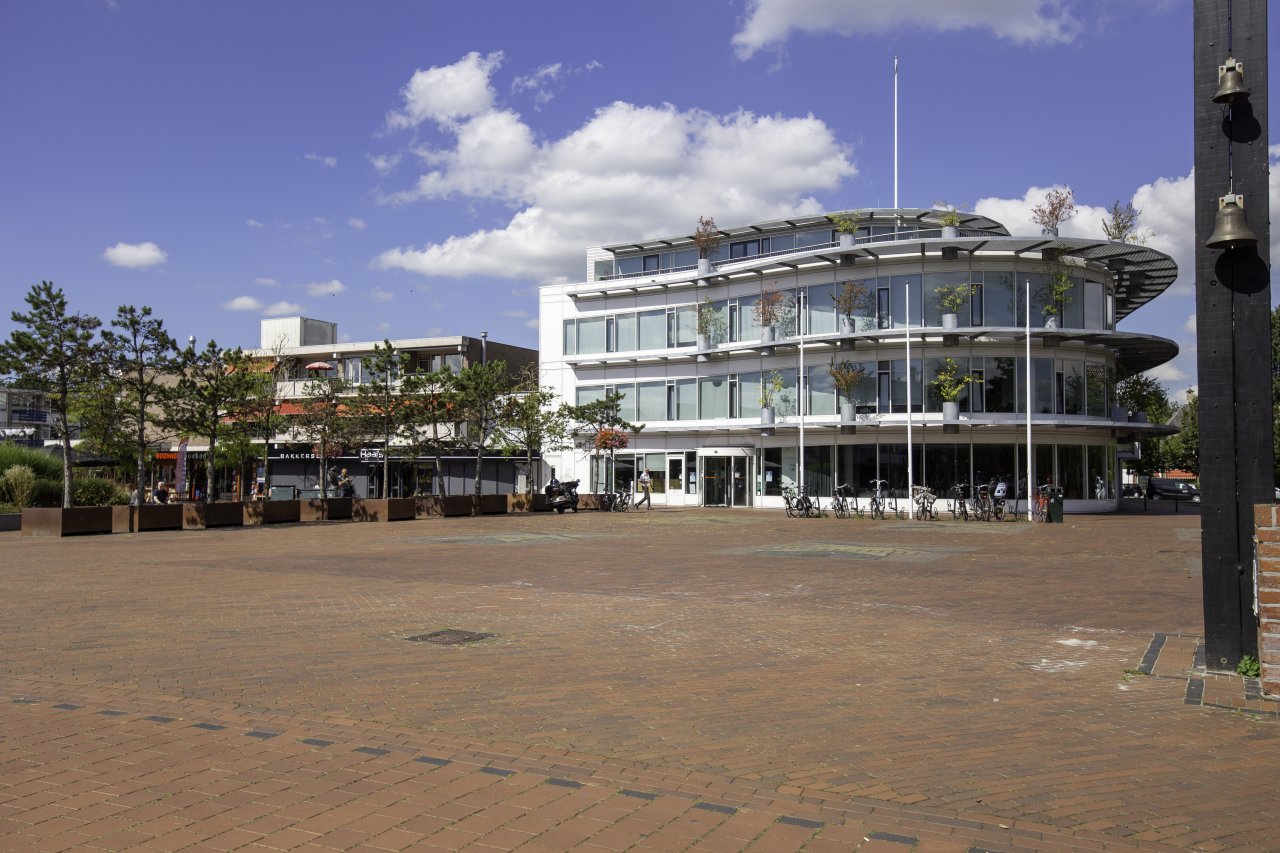 The Hereweg / Rijksstraatweg is a traditionally important access road to the city of Groningen. This route is located on the Hondsrug, positioned high and dry in the unexplored landscape. What was a plus at the time (a dry connection) is more of a concern given with current drought. Higher sand ridges are completely dependent on rainfall for water; after all, water does not flow from top to bottom. Due to persistent drought and evaporation, a large part of the water disappears and it takes a very long time to replenish to the old level.
Especially in built-up and petrified areas, there is little room to retain the water. Here we drain the rainwater through wells to the sewer system and the water flows out of the area. The challenge is to use the built-up area like a sponge; when it rains hard, we have to drain off the water so that there are no large puddles. The retained water is used again in dry periods.
Agence TER, a landscape architecture firm from Paris, has been asked to study the possibilities for the Hondsrug. They mainly look at the possibilities in built-up areas. The design location is the center of Haren. The center, and in particular the Raadhuisplein, is very petrified so that the water cannot be retained. Moreover, it is a hot and unpleasant place in the summer. The wish is to have the green, leafy character of Haren also be reflected in the central area.
Agence TER
Led by Henri Bava, Olivier Philippe and Michel Hössler, Agence Ter is a Paris based, internationally operating design office, working on the "urban landscapes of tomorrow". The office adopted the Sponge City concept in an early stage and realized water adaptive parks like Parc des Docks in Paris. They take a holistic approach on the urban environment and aim to stimulate biodiversity, pleasant microclimates and public use simultaneously – their design of Plaça de les Glories in Barcelona is a good example of this.