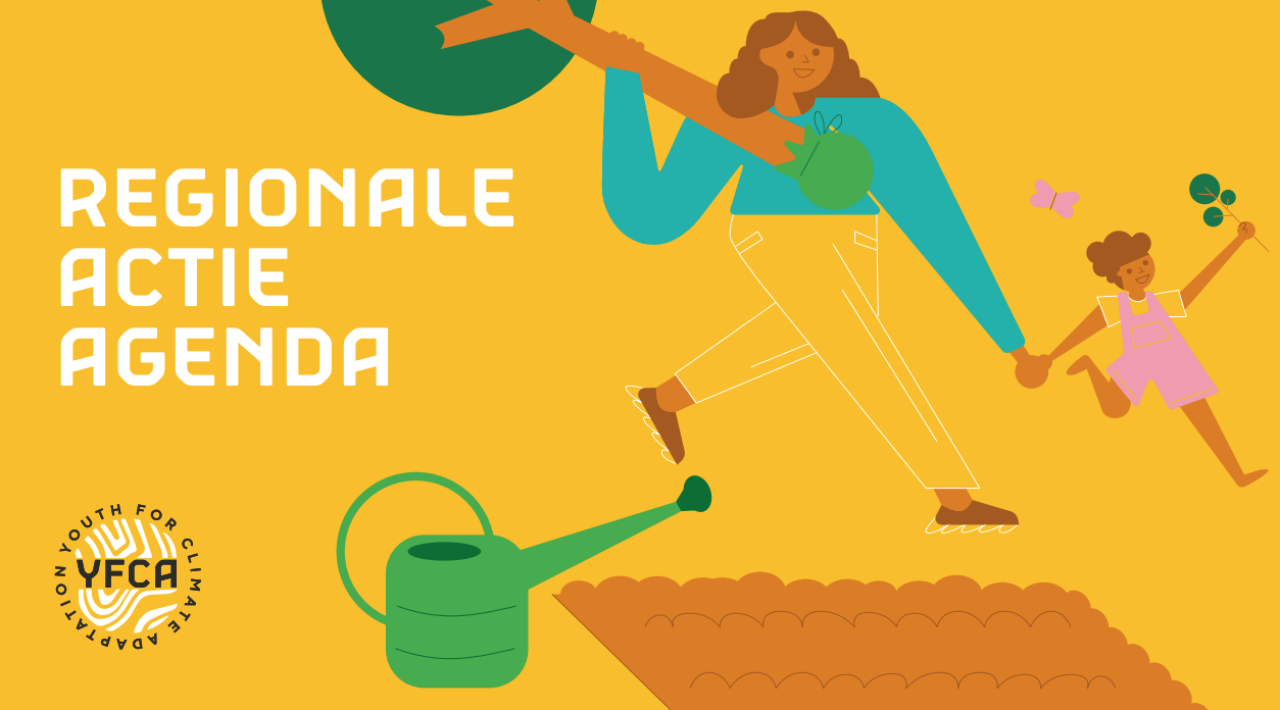 The Regional Action Agenda Groningen is ready! And now Act...
In recent months, more than 40 YfCA climate ambassadors have worked very hard to write the Regional Action Agenda Groningen. It is in writing now. But we will not get there with writing the agenda. Time to Act & Adapt now!
The climate ambassadors are calling on local authorities to start working on climate adaptation immediately. In the Regional Action Agenda from Groningen, the YfCA climate ambassadors set out the urgency of their call to action and provide advice to municipalities, provinces and water boards. This makes Groningen - in the Netherlands - the first region with an action agenda on climate adaptation written by local youth.
Youth for Climate Adaptation Groningen (YfCA) wants to make the voice of young people heard through their action agenda and to answer the question: how can we as a society already adapt to climate changes such as heat and flooding? "This can be done close to home. For example, by planting more greenery and collecting rainwater. But much more is possible, "explains YfCA ambassador Vera Santing (19). "We want to encourage local authorities to give this more priority."
The seven written recommendations
Below are seven recommendations that need to be addressed:
Establish youth councils to join in the deliberation on climate adaptation

Make young people more aware of climate adaptation

Encourage citizen participation

Municipalities, provinces and water boards: expand your network

Prioritize climate and climate adaptation and include these topics in policy

Include climate adaptation in education through projects and teaching materials

Set up actions
Curious about the full report?
You can download the PDF and read everything. Enjoy reading! And after that get ready to act & adapt!