A climate-proof, resilient future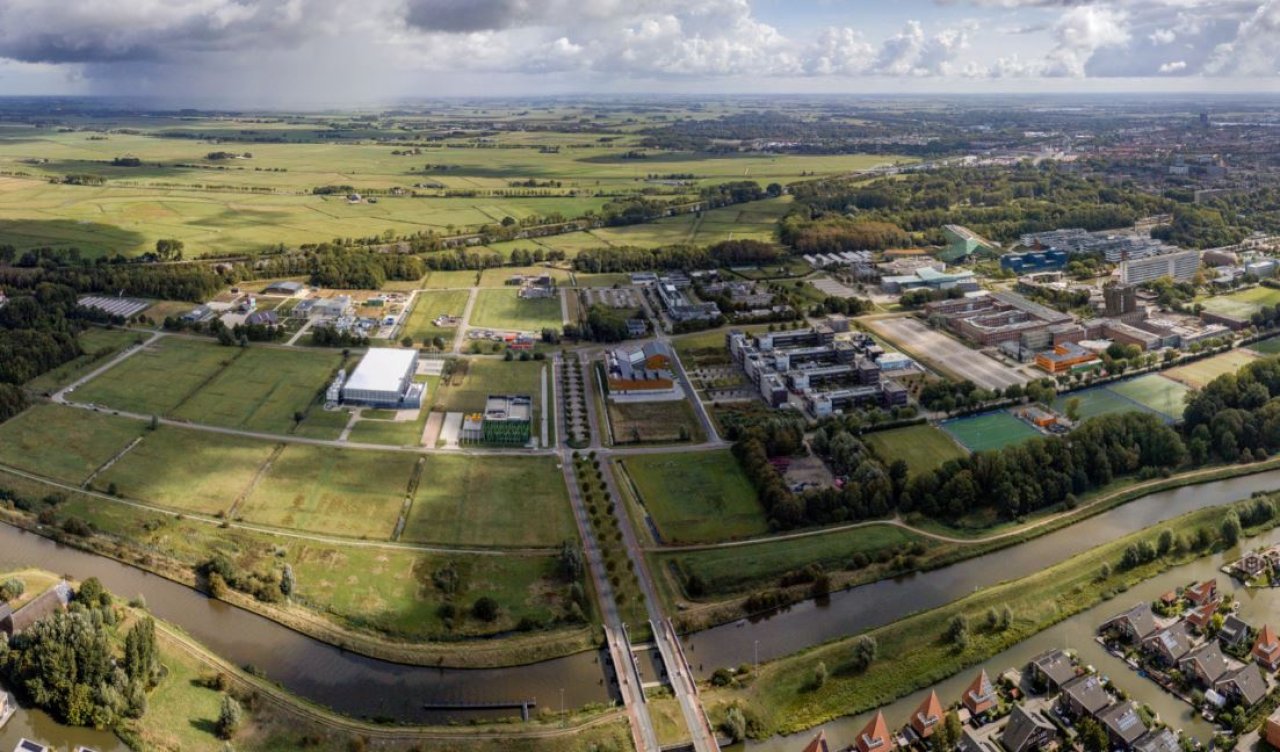 The Reitdiep-As connects the city with the countryside, but also the countryside with the city. This is the cultural-historical connection between Middag Humsterland and the history of the city.
Moreover, the Reitdiep-As forms the natural vein connecting Groningen to the Wadden Sea. Within this landscape context, the Hanze University design team, the NoorderRruimte Knowledge Center and the Minerva Academy, zoom in on the Zernike campus as the link between city and country.
The design brief focuses on the reciprocal connection between urban and rural, City and Ommeland represents a climate-proof, resilient future. The Reitdiep is also a historical supply route for food and goods to the city and the Zernike campus is used as a link between circular, local and organic food production and consumption.
HANZE team
Zernike campus was the last case to be added to the event. Researchers and students from Hanze University of Applied Sciences responded enthusiastically to the event and wanted to apply their own knowledge and skills. The location for this was quickly found; in their own work and study environment, along the Reitdiep, with a focus on the Zernikeplein.