Let op: dit is alleen in het Engels.
We are not just adapting to climate change, but also to Covid
Matthias Knöll is one of the members of the youth team. He assists project leaders (Gabriela Milyanova and Joey Koning) with the development of the Youth for Climate Adaptation conference program that will take place on Friday 22 January 2021. In this interview, he goes into detail about his position in YfCA.
Who are you and what is your background?
My name is Matthias Knöll, and I'm from Germany. I have lived in the city of Groningen for three years and am studying International European Law at the University of Groningen. It's very interesting! It is a bachelor's degree, and I am now in my fourth year. Currently, I still have to complete a number of courses before I graduate, and in March 2020, I joined the Youth for Climate Adaptation project.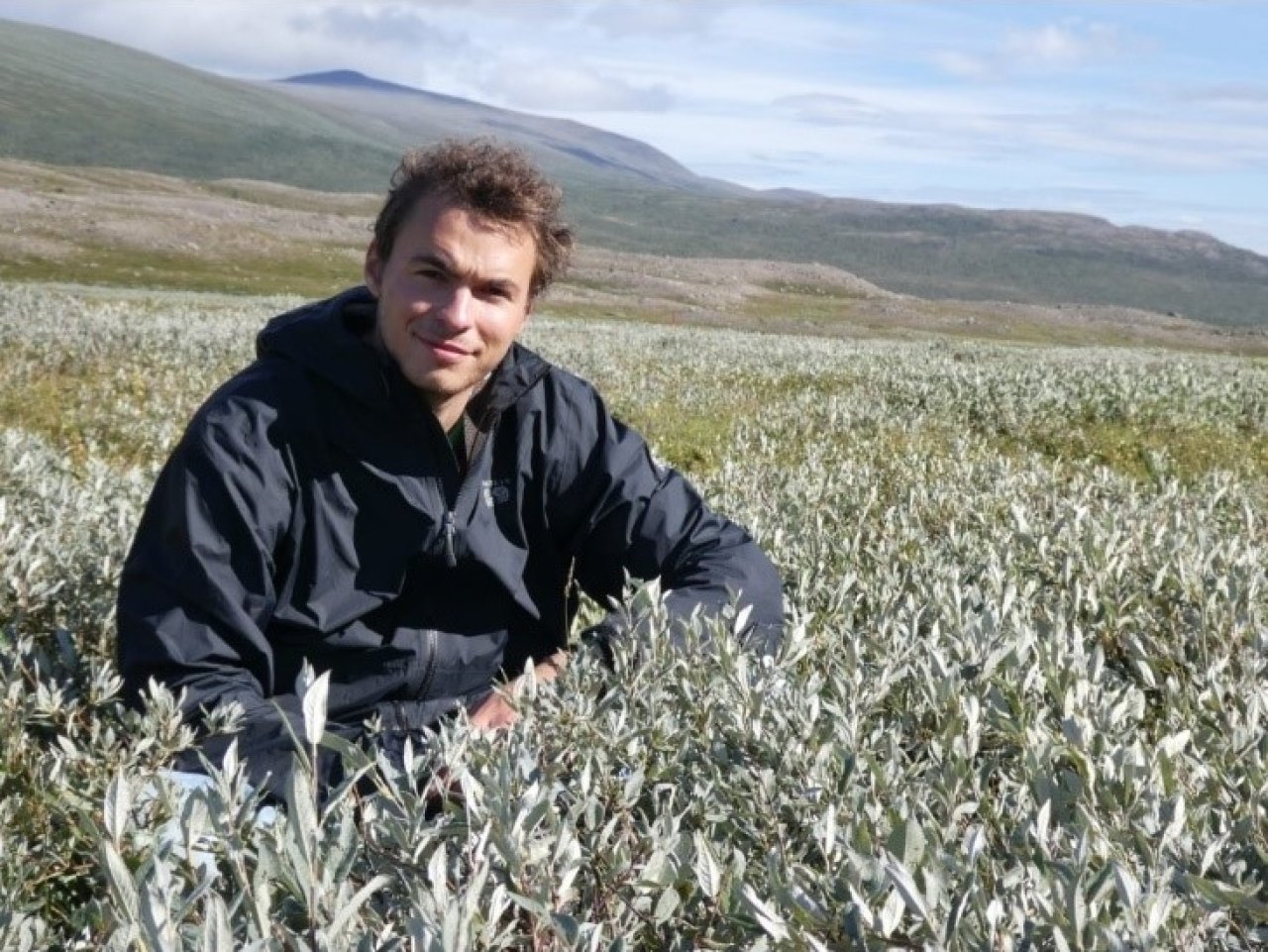 Why is climate adaptation so important to you?
Climate change ultimately affects us all, all over the world. Climate adaptation is not often spoken about, but we can't deny its necessity. We need to think about how we can adapt. At the moment, people are not aware of this enough, and I think it is very important how to deal with what is happening.
What are the reasons you participate in Youth for Climate Adaptation (YfCA)?
I think it is important that we build a strong global pact. Therefore, I think the Youth for Climate Adaptation Conference is an important event that can trigger positive change. Many people are not yet aware of the impact you can make.
I think it is important that we build a strong global pact
My thesis was about migration related to climate change. It was not only related to climate change but also social-economic and law aspects. It showed that more and more people are migrating due to extreme drought, for example, in Afghanistan. You could call them climate refugees. It is a concerning development which is rarely shown by the media, and I'm not sure why that is. I believe more things are happening now locally. People are not aware of the impact of the changing climate on worldwide migration nowadays. It is an important development but unfortunately not spoken about much. That is why we will hold a workshop on this topic during the Youth for Climate Adaptation Conference on the 22nd of January.
What is your role in YfCA?
I am the coordinator for the program part of the conference. I am the link between the project leaders and all youth volunteers who work during the Climate Adaptation Week. My job is to communicate updates and make sure everyone knows how to work; finding participants, organizing workshops, etc. It is difficult to say exactly how many participants there are because one chooses to contribute more actively than another.
We are a very diverse group of young people. There are people from the Netherlands, Germany, Asia and South America. We have teens to people in college, including people who are already working. What they have in common is they are young and have a lot of ideas about climate adaptation. We believe that youth think and approach topics in a different way.
How do you work together in the team during Covid-19? Is it hard to prepare an event during a global pandemic?
We usually meet online. Sometimes there are physical meetings, for example, when we have to interview someone on location. As the main program coordinator, I try to set up online meetings. It makes things harder that you cannot talk to each other face to face, but we have turned out to be very creative! This way, we ensure that we can work together online on documents because we can't sit together. We are not just adapting to climate change, but also to Covid.
What message do you have for other young people who want to participate in climate adaptation, but don't know how to start?
Try to start locally, inform yourself, read a lot about the topic. Then you find out that working on climate adaptation doesn't have to be complicated. Try to get involved in some way. There are many committed youth organizations. It is all connected. Start from there. Get in touch with people who already are participating, expand your network, specifically for climate adaptation. We can still use some help.
Try to start locally, inform yourself, read a lot about the topic
I think it will be a great event in January with many interactive workshops and interesting speakers. There is a lot of fun information to discover. The event is for all ages, for everyone, but entirely organized by young people.